---
CZUJNIK PRZEPEŁNIENIOWY SCULLY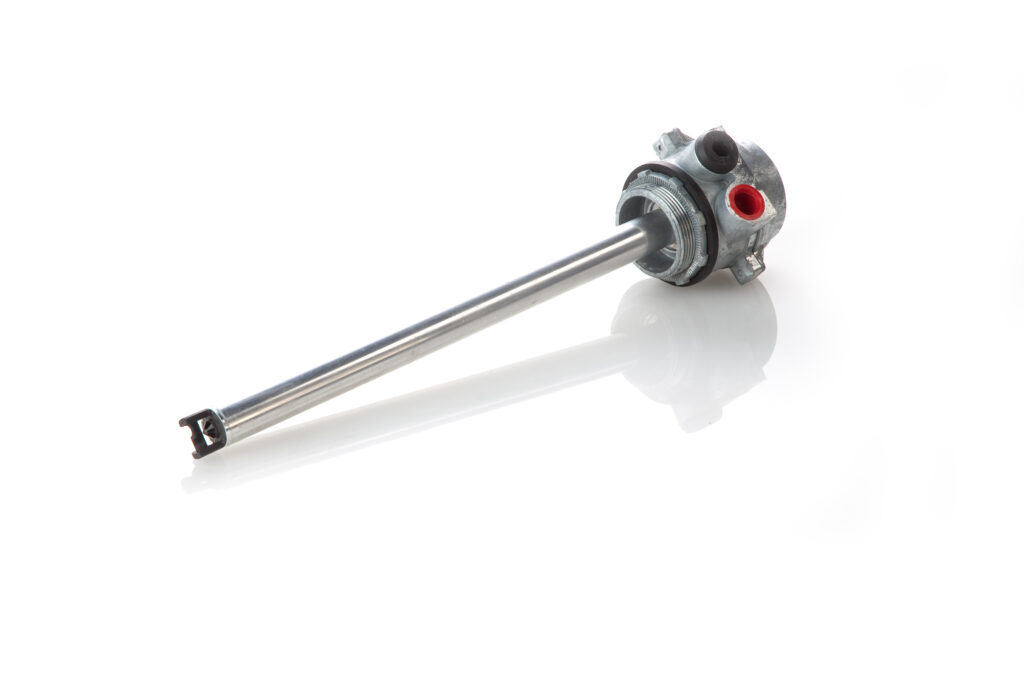 Scully five-wire optic sensors are purpose-built for liquid petroleum product overfill prevention and point level detection. They are designed to be used with the Scully Intellitrol® and ST-35C series
gantry control monitors. The sensors can also be used with the Scully IntelliCheck® II Monitor or Scully Load Anywhere® Truck Monitor. There is no waiting for the control monitors' permit
light to go on because the sensor requires no warm up time. Overfll prevention applications include road tankers, rail cars and storage tanks. The fve-wire optic sensor is a critical component in Scully's unique and patented Dynacheck circuit design. When used in conjunction with Scully
electronic monitoring equipment, our overfll protection sensor will provide
consistent failsafe monitoring. By constantly checking a "closed loop"pulsing signal across the entire system, Scully ensures a safe and reliable loading operation. If rising fuel contacts the sensor, this signal is interrupted and the controlling pumps and valves are shutdown. No operator involvement is
needed to end the loading operation.
Kompletny czujnik: 5-wire, długość 15″, głowica montażowa
Kod: SP-FU/MHCE SCULLY 
Sonda: 5-wire, długość 15″, sama sonda
Kod: SP-FU SCULLY 
---
GNIAZDO CZUJNIKÓW PRZEPEŁNIENIA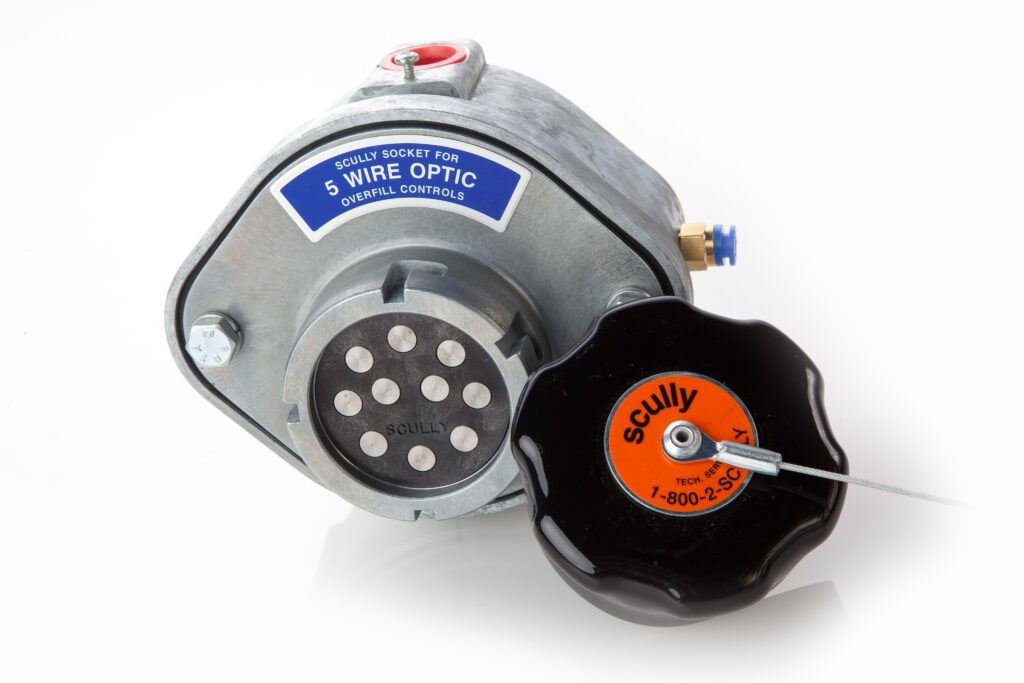 Scully Sockets are part of a complete vehicle mounted over prevention and grounding system. With over 90% of loading racks using Scully Overfll Prevention Control Systems, Scully sockets offer you the compatibility you need at any terminal. The style of the plug at each facility that your vehicles load at should be considered to ensure a compatible connection. Truck-mounted, they connect to the Scully
Sensors or IntelliCheck® onboard monitor and the terminal loading rack overfll monitor via the terminal plug. With durable construction and stainless steel contact pins, they are made to withstand harsh weather and road conditions.
Gniazdo: 10 PIN, 4 J-Slot, czujnik ciśnienia
Kod: SJ-OB SCULLY 
---
Wtyczki układu przepełnienia

---
ST–47C Groundhog System uziemienia pojazdu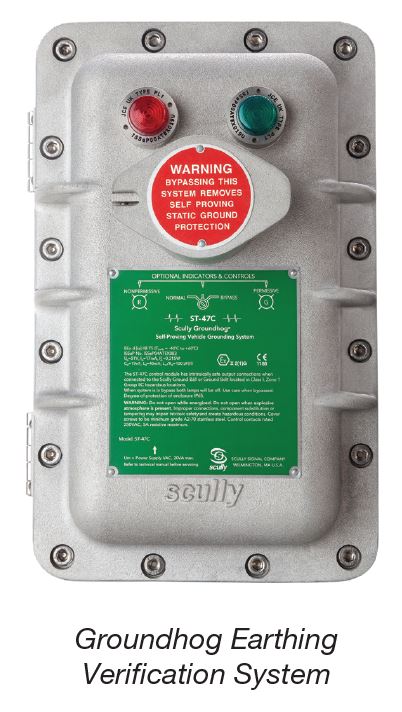 Don't let unsure earthing methods leave you guessing. Transport vehicles should be properly tied to earth before and during the loading operation. There should never be any doubt that the earthing systems at your terminals are performing their proper function.
Many systems give you little assurance of their operation. The Scully Groundhog gives you complete assurance that a proper static earth
tie-in is present. The Groundhog is a self-proving earthing system for maximum safety in loading operations. The system consists of a rack mounted control housing with two connection methods. It can operate in conjunction with your existing Scully Over
Prevention System or as an independent unit. Scully Signal Company has over 30 years of electronic liquid handling system experience. Scully is widely recognised for dependability, service and safety. The Scully Groundhog earthing system can be used for a wide variety of
loading applications for use with tank trucks, rail cars, and aircraft refuelers.